How to use cornhole boards to market your business
---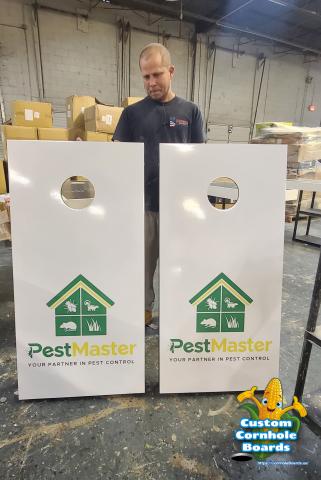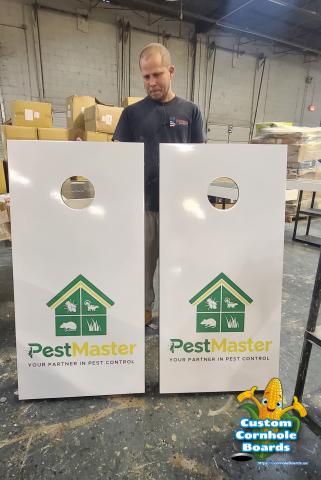 Cornhole, the classic lawn game that has become a favorite pastime at backyard barbecues and tailgating parties, has gained popularity in recent years. But did you know that it can also be used as a clever and affordable way to market your business? Custom cornhole boards with your company logo or brand can help you stand out from the competition and reach potential customers in a fun and engaging way.
Here are some tips on how to use cornhole boards to market your business:
Design a Custom Cornhole Board Creating a custom cornhole board with your business logo or design is the perfect way to showcase your brand. It's a great conversation starter and will draw attention to your company. Make sure the design is eye-catching and memorable so that people remember your brand long after they've played a game of cornhole.

Take Them to Events Cornhole boards are perfect for taking to events such as trade shows, fairs, and festivals. They're easy to transport and can be set up quickly. People are always looking for fun activities to participate in at these events, and cornhole is a great way to draw them in. Set up a booth with your custom boards, and watch as people line up to play while learning about your business.

Host Your Own Cornhole Tournament Hosting a cornhole tournament is a fantastic way to bring people together and have some fun while promoting your business. You can host the tournament at your business location or at a local park. Invite employees, customers, and members of the community to participate. Offer prizes, food, and drinks to make it a memorable event.

Create Social Media Content Cornhole is a social game, and you can take advantage of that by creating social media content featuring your custom cornhole boards. Encourage people to take photos and videos of themselves playing on your boards and share them on social media using a specific hashtag that you create. You can then repost those images and videos to your own social media accounts, which will help spread the word about your business.

Give Them as Gifts Custom cornhole boards make great gifts for clients and employees. Not only are they a fun and unique gift, but they also promote your business. Every time the recipient plays a game of cornhole, they'll be reminded of your company. This is a great way to show appreciation for your clients and employees while also promoting your business.
In conclusion, cornhole boards are a creative and affordable way to promote your business. Whether you're looking to stand out at events, host a tournament, or create social media content, custom cornhole boards can help you reach potential customers in a fun and engaging way. So, why not give it a try? Let the games begin!