How to Customize your board
---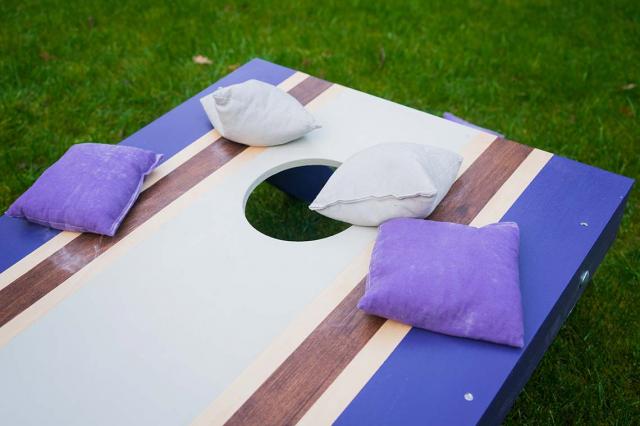 How to Customize your board
Making your cornhole board unique to you is a fun perk of owning the game. There are many additions and custom changes you can make to your board and your bags that can match any theme you want. Some of the adjustments you can make include, LED lights, custom print designs, and having rubber carry straps. At Custom Cornhold Boards we provide all of the services to make your board as personal as possible.

LED Lights
There are many spots where lights can be put on your board that can make it stand out from the crowd. For instance, on the underside, you can give the board a nice halo glow or run lights along the edges to outline the board. One of our favorite spaces to highlight with LED's is the cornhole. Lighting up the goal is especially great for night time play. There are also many kinds of LED strips that you can get, like:
One color strips

Rainbow strips

Remote controlled color changing strips
Whatever your need, there is sure to be lighting options that will fit perfectly into any design that you have in mind.
Custom Designs
Designing a print overlay to cover the face and sides of your board can bring together your custom design. It's pretty simple to create a graphic online and have it printed to fit your board. We provide a template online that you can send into us to have your board customized. You can also choose from one of our many pre-made quality prints. There is also the option to get a hand-painted design, genuinely making your board one of a kind. Our team can paint: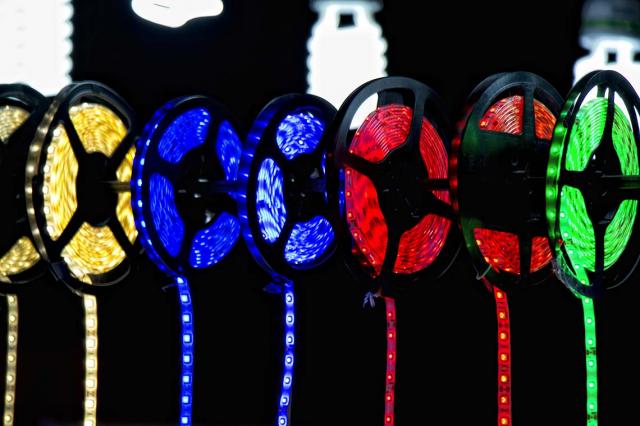 Solid Colors

Solid with accents

Full custom designs
Our Graphic designers have over 25 years of combined experience, so no task is too big for them to handle. Let us bring together your vision for your personalized Cornhole Board lawn game.
Rubber Carry Straps
Remove the hassle of carrying the boards everywhere by having us add straps to the side to make for easy handling. Adding these straps allows for both boards to be moved together at the same time in a convenient manner. There are standard rope straps that enhance any rustic looking board theme. There are also our preferred straps made out of rubber and make carrying the board more comfortable. Our professionals can install the straps correctly, and rubber straps can move any wooden cornhole board up to 100lbs. One of the perks of Rubber straps is that they are also more durable and easy to clean over the rope straps.
Bring Your Custom Theme Together
Customizing your board to show off at a party can easily make an interesting conversation starter at any party. Having custom LED lights, a custom board design, and matching handle wraps everything into a beautiful custom theme that you can keep for ages. Get in contact with us today so we can get started on your custom cornhole board today! (407) 203-6886