Freight Shipping and the Advantages it Offers to Wholesale Customers
---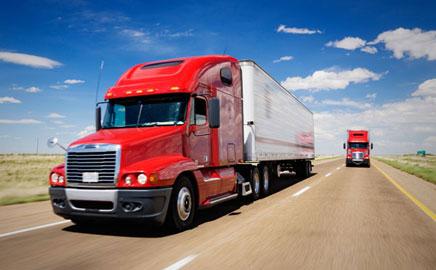 Many of our customers purchase wholesale items from Custom Cornhole Boards, Inc... This is a smart idea for many reasons, providing clients who own storefronts with quality cornhole products for resale and those who are affiliated with tournaments, schools, charities or other organizations with extremely competitive prices on the highest-quality cornhole boards, cornhole bags and cornhole accessories.
Saving On Cornhole Boards with Freight Shipping
When fulfilling bulk orders, Custom Cornhole Boards, Inc. always looks for ways to save our customers money while ensuring products arrive on their timeline. For those living in the north eastern part of the United States, one way in which we are able to do this is by providing low cost shipping alternatives thanks to northbound freights.
Why Freight Shipping from Florida Costs Less
Freight trucks often take a route south to Florida with full loads, traveling here to fulfill large orders for companies along the coastline and delivering goods in the many vibrant economies found along the way. When they return north, many of these trucks travel light and have extra room, and they would rather fill that space to offset the costs of traveling home and make some profit than go back with an empty truck.
Special Shipping Pricing on Wholesale Orders
As a result of this, Custom Cornhole Boards, Inc. has negotiated special pricing on freight orders traveling north, and the discounts we are able to secure are passed directly along to our valued customers. When we ship five pallets or more (roughly 75 sets), the discounts are substantial versus standard shipping costs, allowing many businesses to purchase more from our store and quickly meet their cornhole board and cornhole supply needs. Freight companies also benefit when we ship with them so they are eager to earn and keep our business, making this a win-win situation for everyone.
How to Find Out More
If you are interested in ordering wholesale cornhole boards and supplies from Custom Cornhole Boards, Inc., discuss freight shipping options with one of our friendly sales representatives. We will provide you with an exact cost calculation for shipping based on your address, and it is typically much less than our competitors are able to offer thanks to the unique advantage we have with a Florida location.
Custom Cornhole Boards, Inc. continues to look for ways to make purchasing high-quality, impressively designed cornhole boards, cornhole bags and supplies more cost effective for all of our clients. Freight shipping for wholesale orders is one way in which we are able to accomplish this goal while ensuring that all products arrive to our clients quickly and conveniently. If you have questions about wholesale ordering or freight shipping, we are always here to help. Reach out anytime, and let us know what's on your mind.