A Customer Centered Approach to Improving Our Website
---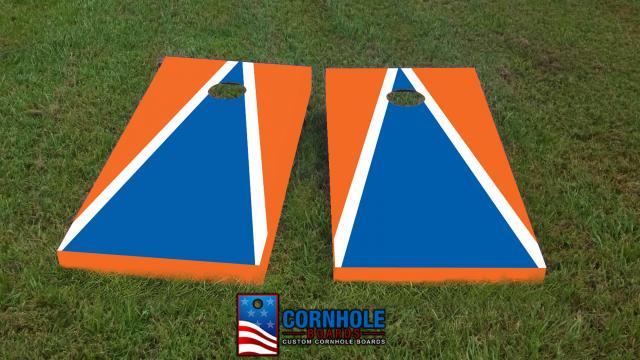 When customers shop online, visually attractive website pages, a streamlined checkout process, security and shipping times are consistently ranked as being very important. Without these things, trust value decreases, and customers will often look elsewhere to find their favorite items and spend their hard earned dollars.
Customer Service is the Name of the Game
At cornholeboards.us, we pride ourselves in providing an exceptional customer service experience anytime individuals visit our site. Our checkout process has always been secure, using the latest encryption standards and offering customers the opportunity to make payment through PayPal in order to take advantage of their anti-fraud technology and purchase protection guarantee. Your privacy is of upmost importance to our team, and we will never share your information with any third-party vendors.
To further create a safer and more streamlined shopping experience, cornholeboards.us is stringently reviewed and updated by our website design team and information technology specialists on a regular basis. We also ask for and listen to feedback from you, our valued customers, and take those suggestions to heart when changes are implemented.
Making Purchasing Easier
Some of the recent improvements Cornhole Boards, Inc. has made to the site include streamlining the process involved in purchasing high-quality cornhole boards, cornhole bags and cornhole accessories. The number of pages from shopping cart to purchase has been reduced by half in order to make for a less cumbersome, more user-friendly and easier to navigate checkout process.
Delivery Date Estimates and Guarantee
In addition, we have now made it easier than ever to know exactly when purchased cornhole boards and accessories will arrive at your doorstep. Simply click on "estimated delivery date" in the footer on our website, enter your zip code and select your product type and delivery method. Next, click submit, and you will see a list that provides information on the ship date as well as the delivery date using various services. This feature was designed for customers who need their cornhole boards by a certain date for tournaments, gifts or events to help them determine what the most cost effective and efficient shipping method is in order to get their products on-time. Our valued customers who need a very specific delivery date also find a guaranteed delivery option in the checkout process.
These are just a few of the more recent improvements the team at Cornhole Boards, Inc. has made to our website based on extensive research on what customers demand and the opinions and feedback from our incredible customers. Let us know what you think of the changes, and keep those suggestions coming. More great things are sure to come as we continue to grow and evolve into the most recognized and respected cornhole warehouse across the globe.