A Complete Guide to the Official Cornhole Game Part one
---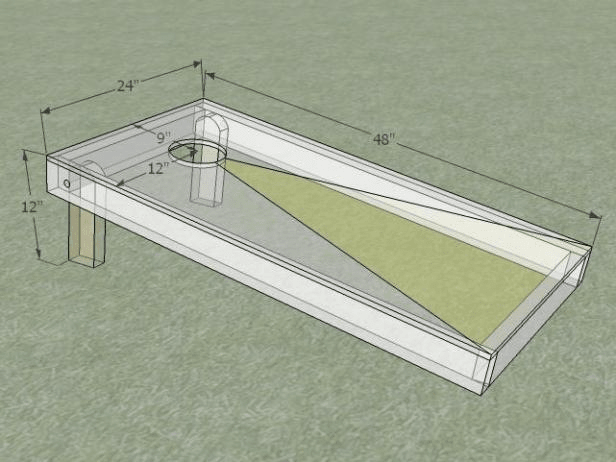 Cornhole is an outdoor game that is popular throughout the US. This family-friendly pastime actually has a long history, even though it has only recently become a mainstream form of entertainment. Also known as corn toss, bean bag toss, soft horseshoes, tailgate toss, baggo and bags, cornhole is a fairly simple game. The rules and game play are easy to understand, making it a great game for all ages and abilities.

With a minimal amount of equipment, the official cornhole game can be played just about anywhere. Because of its versatility, cornhole has become a necessity for popular activities like tailgating and backyard BBQs. Cornhole is an enjoyable form of entertainment. However, it's also a competition. Therefore, there are official guidelines intended to standardize cornhole game play. Below is an outline of the regulations regarding the equipment, court, game play, scoring, and more.
Regulation Cornhole Board Dimensions and Requirements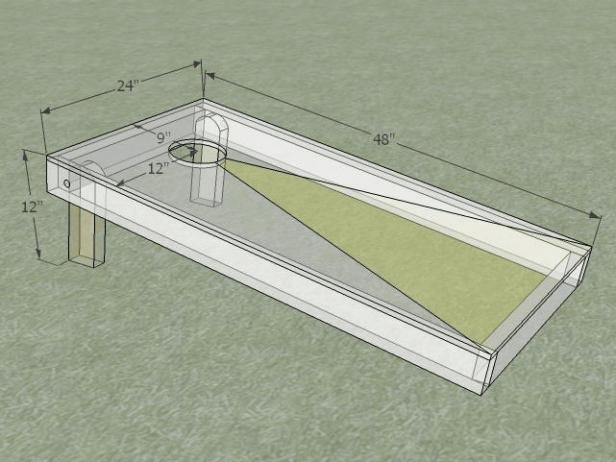 Official cornhole boards must be constructed from wood.
The regulation size cornhole board dimensions are as follows:
The cornhole board size will measure 48 inches by 24 inches.
The standard cornhole size will be six inches in diameter.
The cornhole will be centered 9 inches from the top of the board and 12 inches from both sides.
From top to bottom, the front edge of the cornhole board will measure 2.5 – 4 inches.
The back edge of the cornhole board will be 12 inches from the ground.
The surface of the cornhole board must be free of blemishes that could possibly impede play.
Regulation Cornhole Bag Requirements
The size of official cornhole bags will measure 6 inches by 6 inches.
The final weight of the cornhole bags will be approximately 15 ounces.
Two pieces of duck canvas will be sewed together with a quarter-inch double stitched seam.
Each bag will be filled with 2 cups of dried corn kernels.
Next time we will talk about the court and the correct layout