Customizing Your Cornhole Boards - Endless Options for Everyone
---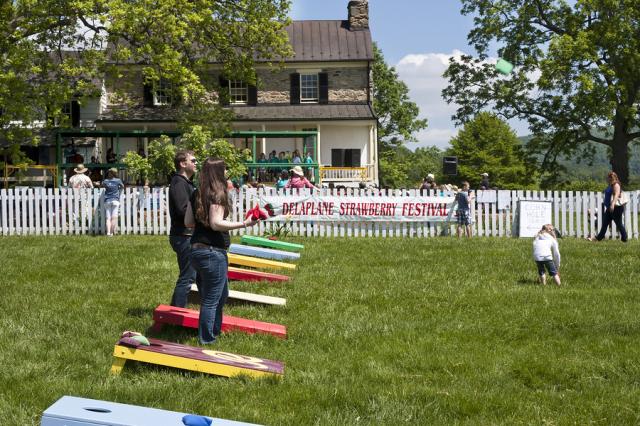 Cornhole is a popular outdoor sport played across the country. In all kinds of weather, on a variety of terrains and with family, friends or other cornhole professionals, young and old take part in this game and show a devotion to it that is quite unique.
If you are among this special group of cornhole lovers, you have probably attended a tailgate party or sunset beachside game and seen some of the boards that are out there. While durable and high-quality, they might have simply been lacking something, plain in color and quite frankly, a bit boring.
If you are ready to invest in your own cornhole boards, perhaps you feel like it's important to create something special, something that represents you and commands attention. The question is – how do you make this happen? The answer is simple – customized cornhole boards.
Cornhole boards are unique in that they can be customized for anyone. Whether you are a muscle-car loving dude, a sun loving sorority sister, a major fan of your city's professional or collegiate basketball or football team or a savvy business owner who wants to advertise your brand whenever and wherever you can, it is possible to create cornhole boards that match your exact needs and look incredible.
If you are a designer, customizing your cornhole boards might be as simple as drawing up your favorite design and painting it on blank boards or hiring a professional to add the embellishments for you.
Most of us are not designers, however, and for us, the best option is often to turn to the professionals for artistic suggestions, assistance and customization. If you have a little time on your side, cornholeboards.us has skilled designers who can work with you to create amazing boards that are as individual as you are. This process typically involves you submitting a photo, ideas or graphic designed logo to be placed on your boards, and then, our team will make the magic happen.
For those that do not have the luxury of time, there are still lots of options that can result in sharp looking, awe-inspiring and unique cornhole boards for your next outing or corporate event. Pick cornhole boards designed with your school or favorite team's colors, a calming sunset, serene beach scene or adrenaline-kicking exotic car theme. If your event takes place on the 4th of July, red, white and blue colors, boards embellished with the American flag, colorful fireworks or a majestic eagle are all ready for purchase and significant marks of bravery, power and honor that command attention.
There is a certain art to designing a great cornhole board, and the secret behind it is often to keep things simple. Don't overdo your colors or select designs that are simply too large for your cornhole boards. Stick to one theme, or if you want more than one theme, order more boards! Finally, make sure that your design is one that you love. If the boards are customized and based on your artwork or logo, ask to proof them before finalizing your purchase, and make sure that everything is displayed as you want it. Once your board is complete, redoing it without destroying it is virtually impossible, so get it right the first time to save time, money and heartaches.
Customized cornhole boards are a fun and unique way to display your individuality while enjoying your favorite sport. This option is available to anyone, meaning you never have to "settle" for boring white blanks again. Take a look at all of your options, or get creative and come up with a design all your own. Whatever your choice, the final product will be one you feel proud of, and this will help you to enjoy the game of cornhole that much more.